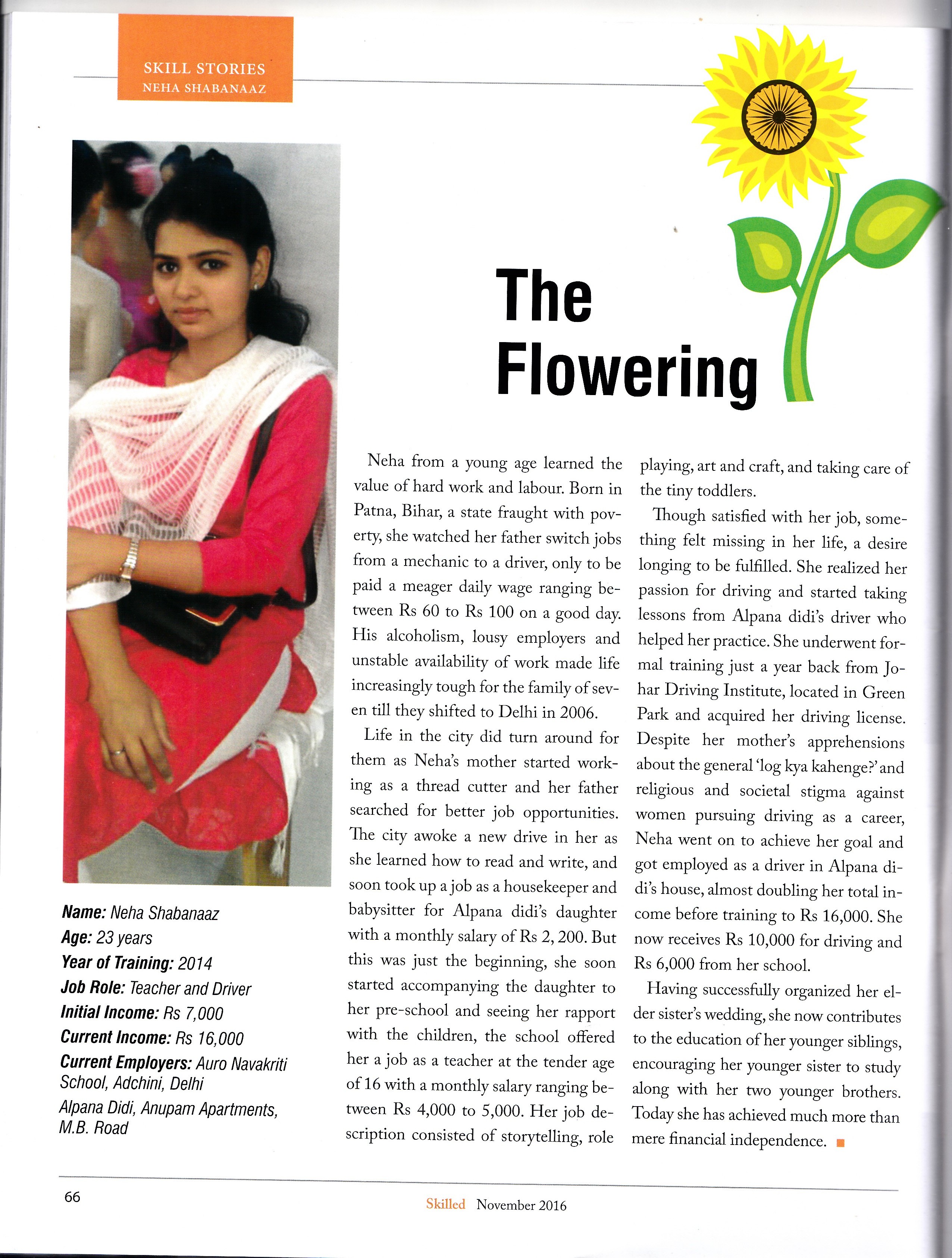 This is an article covering the life of Neha Shabanaaz, a small town girl of modest means who transformed her life when she underwent training and accomplished something that no one could have expected.
As published in the third issue of Skilled, India's first skilling magazine.
© Unifiers Social Ventures Pvt. Ltd.